Early in my career, I worked for eBay -- a +13,000 person tech company. While big companies can be latent with bureaucracy, there are also benefits that smaller companies always desire. It's not all about great brand recognition, seemingly unlimited resources. There's a great tradition of messing up someone else's cubicle on their birthday.
Who says Corporate America isn't fun...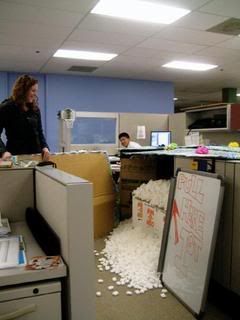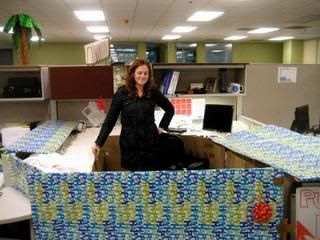 With two people, it took 4 hours to put together. Worth every second.